Gearbox Example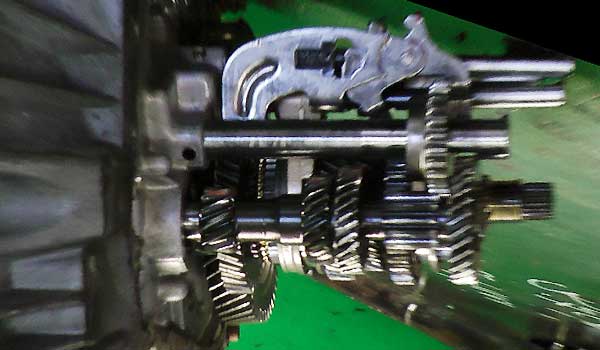 Welcome To Our Fully Functioning Animated Vehicle Gearbox
Our interactive animated gearbox is based on a typical rear wheel drive transmission with a manual gearbox that has 3 shafts to transfer drive from the engine through the gearbox; the input shaft, the layshaft (often referred to as the counter shaft) and then finally the output shaft. The input and output shaft lay parallel along the same axis. This parallel alignment reduces the amount of torsion the gearbox case has to endure.
Read about the function and all the components of a modern, manual vehicle gearbox.
Find out how a vehicle clutch system works.
Gearbox Animation Features
Manually change gears at anytime with the arrows or gear shifter
All gear ratios and speeds are accurate
Fully Labeled
Shaft Rotation Comparison
Includes: Layshaft (Main Shaft), Input & Output Shafts
Includes animated gear selector and gear shift with current gear selected
Drive path highlighted in partial opaque blue
Drive & no drive indication
Arrows indicate shaft rotation direction