What Is A Differential?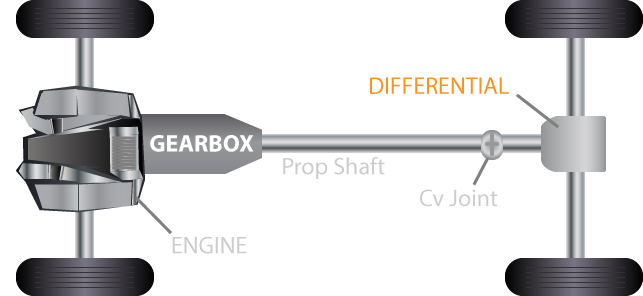 The differential has a hard life, it rotates the outside driven wheel on your vehicle faster than the inside driven wheel to improve the cornering and performance of your vehicle whilst maintaining your tyre's maximum usable life. During this process torque is transferred from the center prop shaft, through 90 degrees to the drive shafts that turn the vehicles wheels. Although durable, maintenance may be necessary.
The Differential's 3 Jobs
To aim the engines power and torque at the vehicles driven wheels usually through 90 degrees.
To act as the final gear reduction in the vehicle, slowing the rotational speed of the transmission one final time before it is transferred to the vehicles wheels via the prop or drive shafts.
To transmit the engine power and torque to the road wheels while allowing them to rotate at different speeds to minimise tyre wear. This is the one that earned the differential its name.