What Is A Clutch?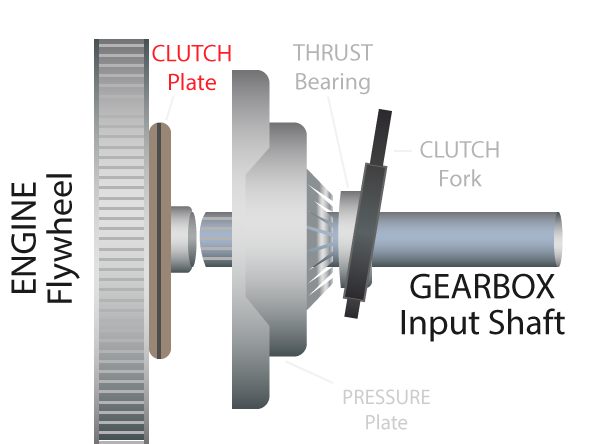 The clutch in a modern vehicle sits between the engine and gearbox. A clutches primary function is to transmit or prevent transmission of drive from the engine to the gearbox.
The Three Main Components
On most cars a clutch consists of 3 main parts; the pressure plate, the friction plate and the thrust bearing. The pressure plate is bolted to the engine flywheel. The friction plate sits between the engine flywheel and the clutch pressure plate. Typically the clutch fork is either hydraulic or cable operated from the drivers clutch pedal.
The Clutch's 3 Jobs
To engage drive to the vehicle gearbox
To disengage drive to the vehicle gearbox
To allow smooth standing starts through clutch control which partially engages allowing the clutch to slip.