What Is A Gearbox?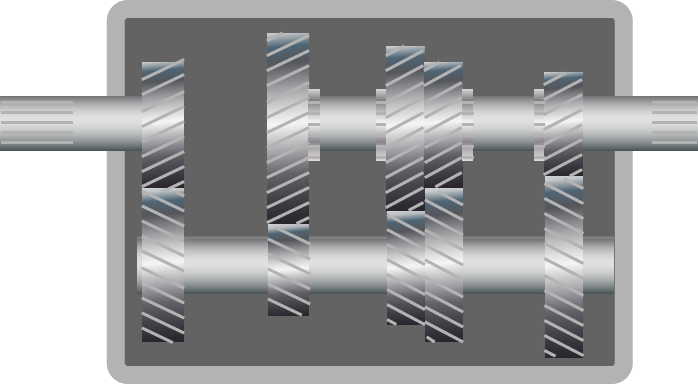 A Gearbox is typically enclosed in a aluminium alloy casing a collection of connecting shafts and gears submersed in oil for lubrication and cooling.
What Does A Gearbox Do?
Facilitates the varying of torque and speed on the box output shaft with reference to the input shaft. See our superb manual vehicle gearbox animation to see a gearbox in action.
Everything Your Gearbox Does
Varies the torque on the output shaft
Varies the speed of the output shaft
Provides a reverse gear
Disconnects and connects drive between the clutch and the differential
Provides an overdrive gear which rotates the output shaft more per turn than the input shaft, usually for fuel economy